For the past two years, SOFTSWISS has been actively expanding its presence in the Polish market, establishing development centres in Poznań and Warsaw. The company places a strong emphasis on social responsibility. Throughout its operations in Poland, SOFTSWISS has organised and participated in noteworthy projects that have not only benefited the local IT community but have also made a positive impact on the cities and their residents. This commitment aligns perfectly with one of SOFTSWISS' core corporate values – 'WE CARE.'
Throughout the past summer, the company took the initiative to promote unity within the local IT community by launching a series of free excursions to major Polish cities, including Warsaw, Poznan, Gdansk, Krakow, and Wroclaw. Every Sunday, SOFTSWISS hosted gatherings with experienced guides, inviting not only its own employees but also colleagues from other companies who now reside and work in Poland. This vibrant summer project played a crucial role in helping relocated specialists become acquainted with the local culture, integrate into the urban environment, and adapt more easily to their new surroundings.
Professional growth is another area of focus for SOFTSWISS in the Polish market. The company has consistently demonstrated a strong commitment to supporting local IT communities that foster development and knowledge sharing. As a result, the company has forged partnerships with the Ruby developer community in Bialystok and Warsaw and now regularly assists in organising meetups and professional events.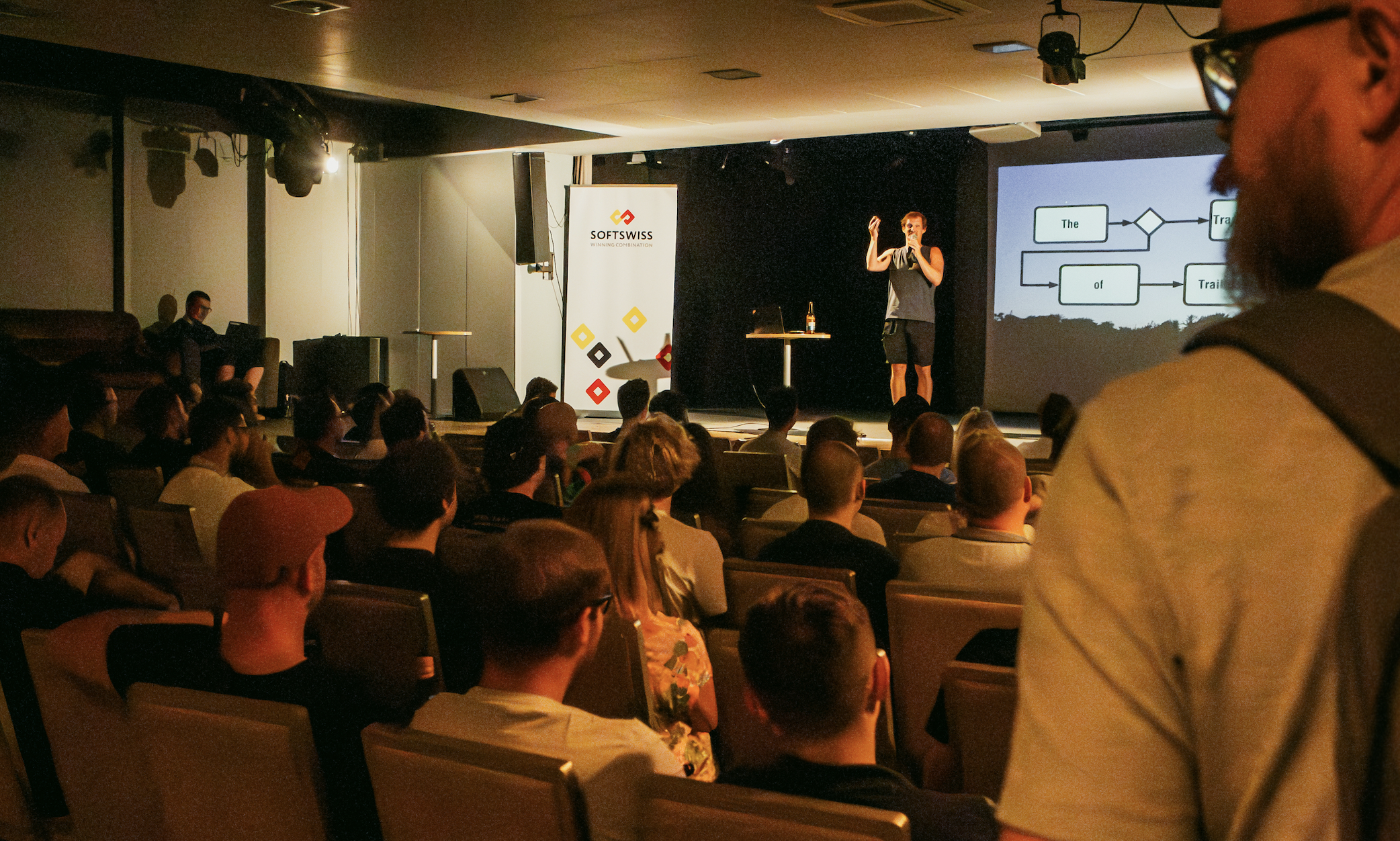 Moreover, SOFTSWISS has provided support for various specialised events. Notably, the company sponsored test:fest, a major event for Code Europe developers in Warsaw and Krakow, and served as a partner for the 4developers conference in Warsaw, and the largest European conference for women working in the field of technology, known as Women in Tech Summit. During this event, Natalia Perkowska, Head of Talent Acquisition at SOFTSWISS, conducted a highly attended workshop focusing on the advancement of female managers up the career ladder.
In Poznan, SOFTSWISS collaborated with Smart City Poznań to orchestrate a hackathon with a focus on ecology, tailored for students and aspiring IT specialists. Participants were challenged with devising solutions for an online platform to sort household waste in Poznań. This commitment to environmental initiatives was underscored by the active involvement of SOFTSWISS employees in World Cleanup Day. During this event,  they took part in city cleanup activities, having collected over 50 bags of household waste from the green areas in the centre of Poznan.
Furthermore, SOFTSWISS employees took part in FRRuuu, the largest cycling event in Poland. This initiative encourages companies to support an active lifestyle among their team members while simultaneously making a positive environmental impact. As part of the event's rules, organisers plant one tree for each participant in the city cycling quest. A total of 32 SOFTSWISS employees registered for the bike ride, collectively contributing to the creation of a future green alley.
On an international scale, SOFTSWISS has been actively involved in charitable efforts. The company openly discloses the amount it donates to aid victims of various devastating events worldwide. Just last year, SOFTSWISS contributed a total of 1,700,000 euro to such causes. Notably, the company extended its support to those affected by the devastating earthquake in Turkey, allocating 25,000 US dollars for the purchase of container houses. Additionally, financial assistance was provided to families raising disabled children and those who lost relatives in the disaster, ensuring access to food and clean drinking water for those in need.
"Our company has always striven, and will continue to strive, to be socially active in the country that has become the home and workplace for dozens of our specialists. Several years ago, we opened our first development centre in Poznan, Poland, and realised that we wanted to do more than just establish a presence in the Polish IT market. In line with our values, we aim to showcase ourselves as a responsible business by supporting socially significant projects and fostering the growth of local professional communities. It is imperative for our company to not only benefit our clients but also contribute positively to society as a whole," commented Valentina Bagniya, Chief Marketing Officer at SOFTSWISS.